Valuable Domain Name for Sale - values.ch
Value - Definitions by Oxford Dictionaries
The regard that something is held to deserve; the importance, worth, or usefulness of something. The worth of something compared to the price paid or asked for it. Principles or standards of behaviour; one's judgment of what is important in life. Estimate the monetary worth of. Consider (someone or something) to be important or beneficial; have a high opinion of.
Advantages
Universal name, useful for many kinds of national or international activities.
Very short, easily memorable
Highly searched: values receives over 60,500 searches per month on Goggle
Top Level Domain (TLD) - CH. It speaks about Business but not only. CH means Switzerland.
Not used for the last about 15 years, the entry page published earlier as being: "In construction"
Direct from the owner, no intermediaries.
Affordable Price
US$: 4,800
Transaction
Through an Escrow Service like Escrow.com
Price reference
EstiBot.com. See the image below for reference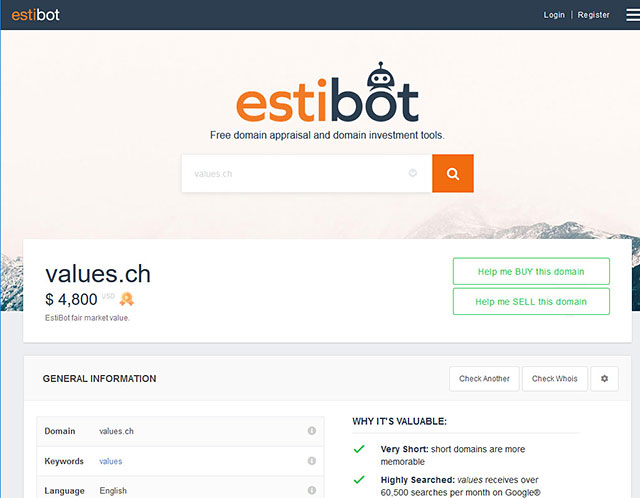 Talk to me

Contact Form

THANK YOU!